What is Mailercloud?
Mailercloud is a leading SaaS email marketing platform that facilitates seamless business growth. With its user-friendly interface and innovative features, such as template building, conversion tracking, contact rating, and time-based campaigns, Mailercloud empowers businesses of all sizes to customize their marketing strategies efficiently and achieve optimal results.
How to Create a Mailercloud Account

?
Creating an account on Mailercloud is a simple process. Just follow these easy steps:
Visit the official Mailercloud website at mailercloud.com.

On the homepage, locate the "Free Sign Up" button located in the top right corner.

Click the "Free Sign Up" button to access the registration form.

Fill out the required details in the form, including your name, email address, and preferred password.

For enhanced security, ensure that your password is a strong combination of uppercase and lowercase letters, numbers, and special characters.

Take a moment to review Mailercloud's terms and conditions carefully. If you agree to them, check the box to indicate your acceptance.

Finally, click the "Sign Up" button to complete the registration process.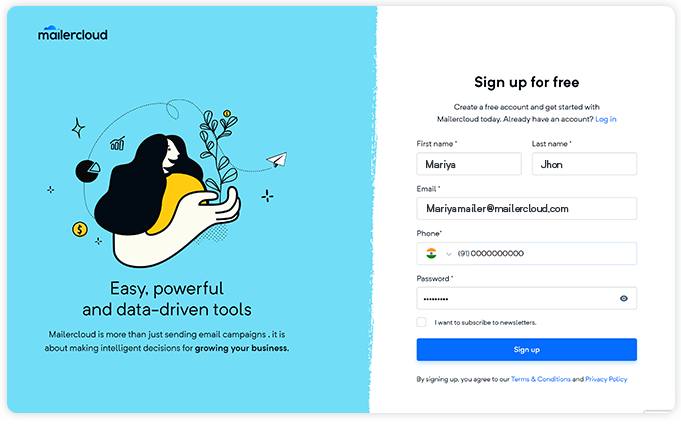 After clicking the "Sign Up" button, Mailercloud will initiate the account creation process and send a verification email to the email address provided during registration.

Note: Occasionally, the verification email might land in your spam or junk folder, so check those folders if you don't find the email in your inbox.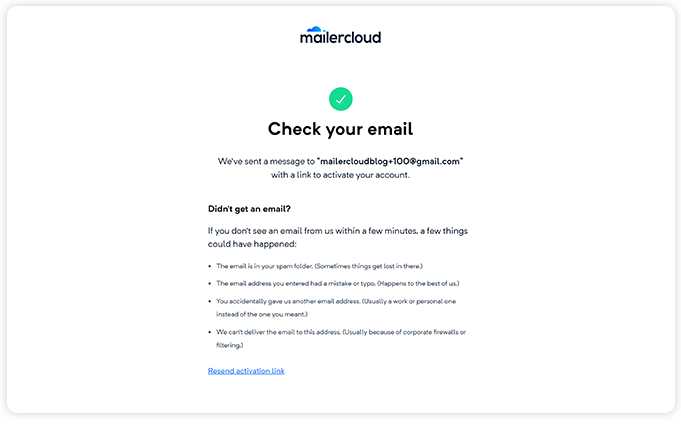 Upon receiving the verification email, please open it and click the verification link or follow the instructions to verify your email address. This step is crucial to confirm the validity of the email address you provided and establish its ownership.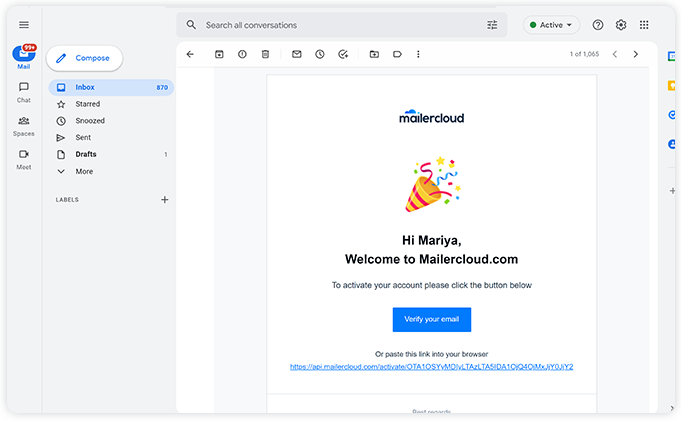 Following the email verification process, you may be required to provide your physical address during the account setup on Mailercloud. This step is implemented to comply with international anti-spam laws and ensure all users' safe and secure experiences.

Note: Including a physical address is a standard practice among email marketing platforms and service providers, as it promotes transparency and accountability. It helps establish a clear identification of the sender. It ensures compliance with regulations such as the CAN-SPAM Act (Controlling the Assault of Non-Solicited Pornography and Marketing Act) in the United States and similar laws in other countries.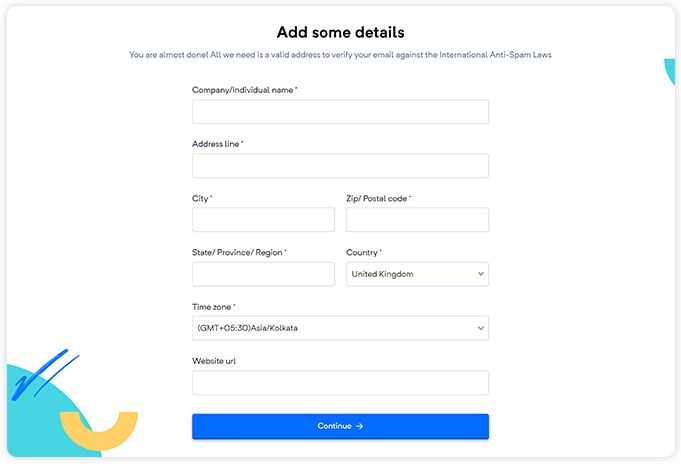 Once you have completed these steps, your Mailercloud account will be successfully created, and you can begin leveraging our comprehensive range of services to enhance your email marketing campaigns.