What is Segmentation?
Segmentation involves classifying your contacts into specific groups based on common interests or behaviors. It enables you to deliver relevant content and increases email open rates, click rates, and conversion rates.
Why should you segment your contacts?
Segmenting your contacts helps you identify and group them based on different criteria. This ensures that you deliver the right content to the right people, resulting in highly personalized and beneficial emails.
Segmenting your contacts with Mailercloud
After uploading your contact lists, Mailercloud provides you with the tools to segment your audience into smaller groups based on various criteria such as interests, location, gender, subscriber status, and more. Simply select the "Segment" option from the dashboard.
 How to create segments with Mailercloud?
To create a segment list, you can follow these steps:
Log in to your Mailercloud account.

Select the "Segment" option from the left sidebar.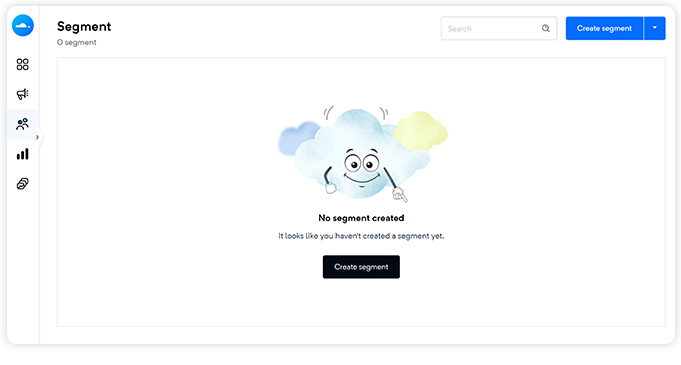 Click on "Create Segment" to start creating your first segment.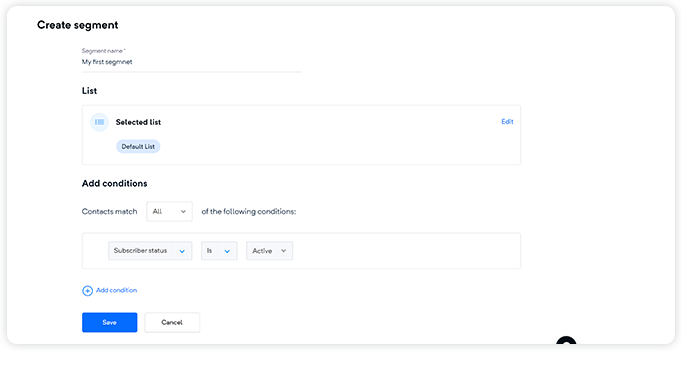 Give your segment a descriptive name for easy identification.

Choose the contact lists from which you want to create the segment.

Add multiple conditions by clicking on the "Add condition" option. You can layer conditions to further narrow down your segments based on criteria like language, behavior, name, organization, industry, lead source, contact creation/modification dates, and more.

Once you have selected the lists and set the conditions, click "Save" to create your segment.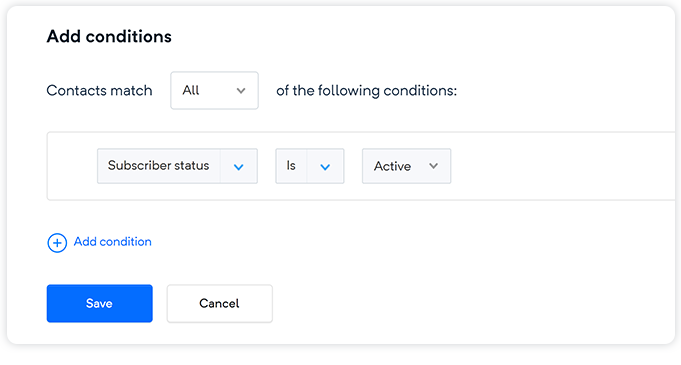 Sending Targeted Emails:
With your segments created, you can now send targeted and personalized emails to each segment, ensuring that your content resonates with their specific interests and needs.
Refreshing the segment lists
Mailercloud automatically refreshes your segment lists every 24 hours. However, you can manually refresh the list at any time by selecting the "Refresh" option under the "Edit segment" dropdown.

The segment listing page displays the total number of active contacts in each segment. For more detailed information about contacts, such as valid, unknown, bounced, etc., you can refer to the segment summary page.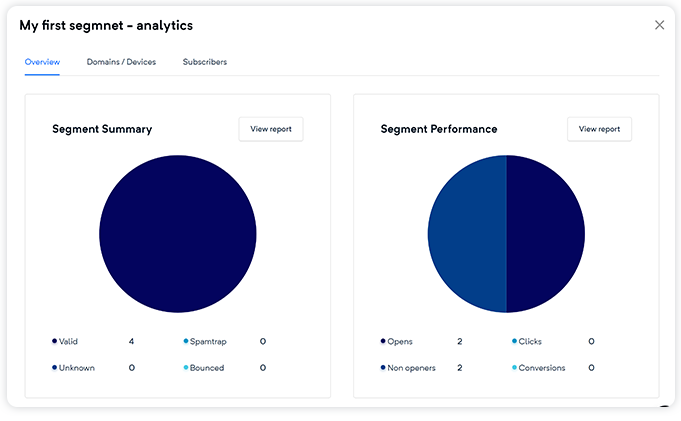 By effectively segmenting your contact lists in Mailercloud, you can optimize your email marketing efforts, increase engagement, and deliver a personalized experience to your audience. If you have any further questions or need assistance, Mailercloud's support team is ready to help you make the most of segmentation and other features.